Sustainability: HR initiatives
Healthcare management
Healthcare management
Statement on Healthcare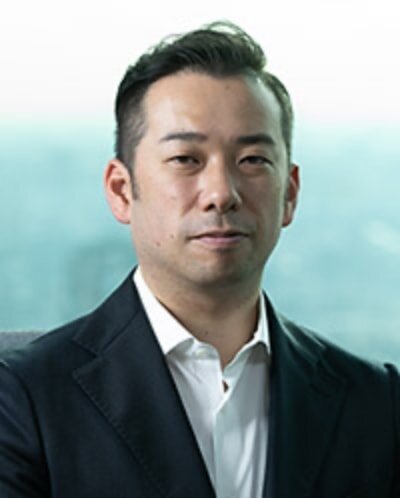 The WingArc1st Group believes that our employees are our most important asset, and that their performance is the key to realizing the Group's vision of "Empower Data, Innovate the Business, Shape the Future".
Ensuring employees' mental and physical health is paramount to maximizing performance.
The Group gives the highest priority to maintaining and improving the health of its employees, and provides various modes of support so that employees can work in the best condition, both physically and mentally.
Message from the Wellness Promotion Manager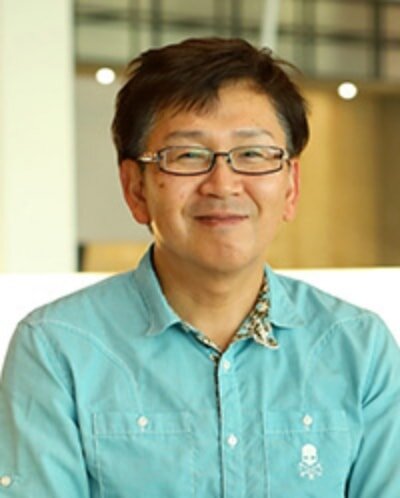 In order to realize our vision, WingArc1st places great importance on our core values and three work guidelines. The Group believes that having our employees identify with our unique corporate DNA and demonstrate this in their daily work can further improve the value we provide to customers.
We are taking measures to ensure that staff member engagement is considered an important management indicator. The Group recognizes that having this as an indicator is essential to ensuring that all employees are healthy, both physically and mentally, and can work with a sense of well-being. We started our engagement survey in March 2019. Since then we have achieved a 13.4% improvement in our overall score in August 2021 and a 21.4% improvement for our health score. We will work hard towards improving our score to create a fulfilling workplace. To achieve this, we focus on healthcare management as our management strategy.
In particular, we place great significance on "Trust" as one of our core values. We believe that deepening the relationships between our staff members will provide them with psychological safety and help them stay in good physical and mental health. To provide a place where employees can grow as professional businesspeople, in general terms, this is what we believe health management is.
As a foundation for health management, we believe it is important to enhance the quality of life (QOL) of our employees, who are our single greatest asset.
Since we were able to adapt quickly to the current global situation and shifted our workstyle to working remotely, our urgent task is how to improve employees' QOL in this new environment. Specific measures include activities to combat lack of exercise, prevent feelings of isolation for those working alone, promoting casual communication among employees, and improving working hours, which tend to be long.
To this end, WingArc1st provides a variety of activities to support members' own efforts to improve their health.
Healthcare Management Promotion System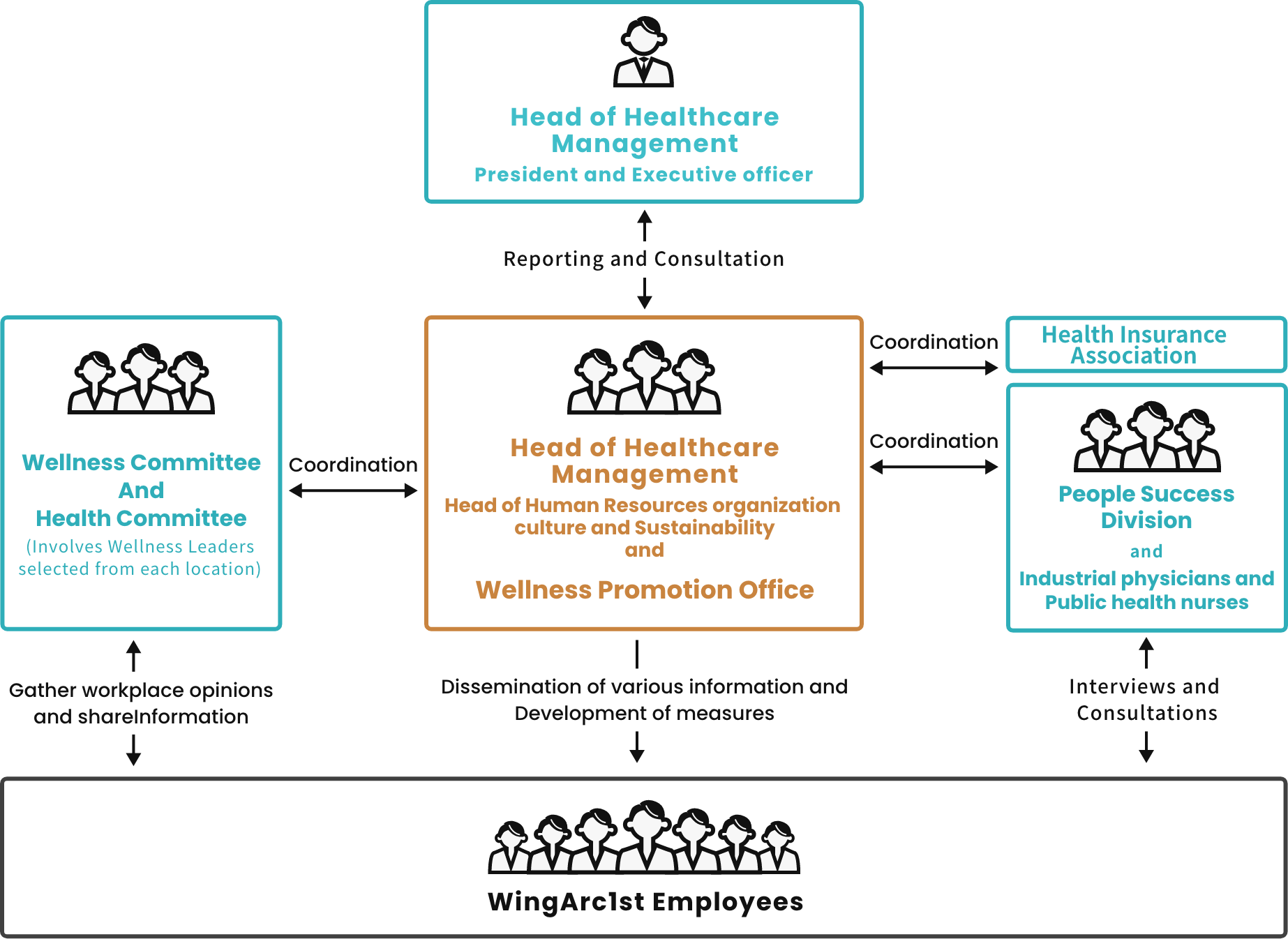 WingArc1s't Healthcare Management System
Activities of Wellness Leaders
Wellness Leaders are staff members from different departments and offices around Japan. In addition to sharing health-related information, the Wellness Committee, which also holds monthly Health Committee meetings, brainstorms ideas and holds active discussions centered on for the promotion of its measures. This information is then disseminated and developed throughout the company. It has been an enjoyable initiative where people can think of interesting approaches to health, and there is a lot of fun and laughter involved.
Active involvement by management
Management officers participate in Wellness Committee meetings to share information and exchange their opinions. They also make sure to include health management polices in the agenda during management meetings. Management officers actively participate in health measures and policies and encourage other employees to participate as well.
Health strategy map and health policies
WingArc1st is committed to the health management of its employees. The company aims to create an environment where each and every employee can maximize their performance and work with a sense of well-being.
To plan our health measures, we have placed several indexes regarding our employees' health and workstyles as our outcome indicators, such as presenteeism, high stress rates, and engagement survey scores (which is also part of our management indicators).
We use our own products when implementing measures and by doing so, we are able to deepen our understanding of these products and explore new ways of using them. We plan to contribute to the health of our workers by actively communicating the details of our initiatives outside of the company and sharing our health management expertise throughout society.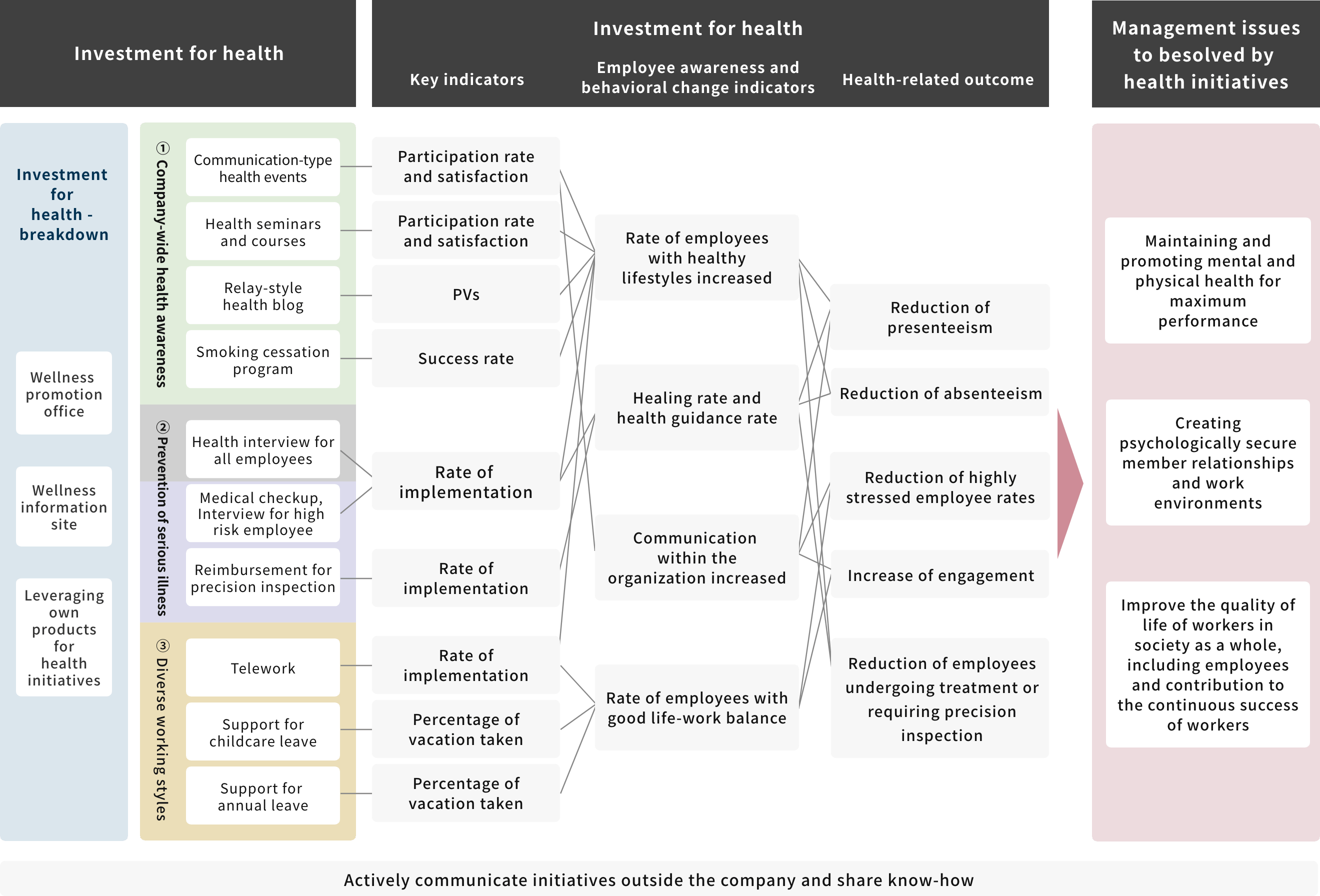 Impact of health management initiatives
According to the results of our Lifestyle Survey which measures the health outcomes of lifestyle habits, employees' lifestyle score (reflecting how healthy their lifestyle is) has improved while the loss ratio due to presenteeism and absenteeism has decreased. The results of our stress checks also show a decrease in the rate of highly stressed individuals, which has positively impacted the maintenance and promotion of employee physical and mental health. Factors that contributed to the improvement in the lifestyle score include the shift to remote work, which has given employees more time to get enough sleep, and an increased awareness of exercise through our walking events in which approximately 90% of employees participated.
As shown in Figure 1, employees with higher lifestyle scores have lower rates of presenteeism and absenteeism losses.
A cross-analysis of the lifestyle survey and stress check results showed that highly stressed employees had lower lifestyle scores than their non-highly stressed counterparts, as shown in Figure 2. This suggests that increasing the health outcomes of lifestyle habits may have a positive impact on productivity and mental health. We intend to continue actively implementing policies to support healthy lifestyle habits among our employees. We will also actively promote the use of paid leave and childcare leave to improve work-life balance, which is essential for physical and mental health.
Table 1: Change in each value over time
Item
FY2019
FY2020
Change
Lifestyle score
Overall
59.7
62.4
Up 2.7pt
Exercise
44.0
47.9
Up 3.9pt
Meals
58.5
62.7
Up 4.3pt
Sleep
61.3
62.3
Up 1.0pt
Productivity
Relative presenteeism loss ratio
12.49%
10.46%
Down 2.03%
Relative absenteeism loss ratio
5.62 days/year
3.69 days/year
Down 1.93 days/year
Stress check
Ratio of highly stressed individuals
11.7%
8.7%
Down 3%
Fig.1 : Relationship between lifestyle health and productivity according to the 2020 Lifestyle Survey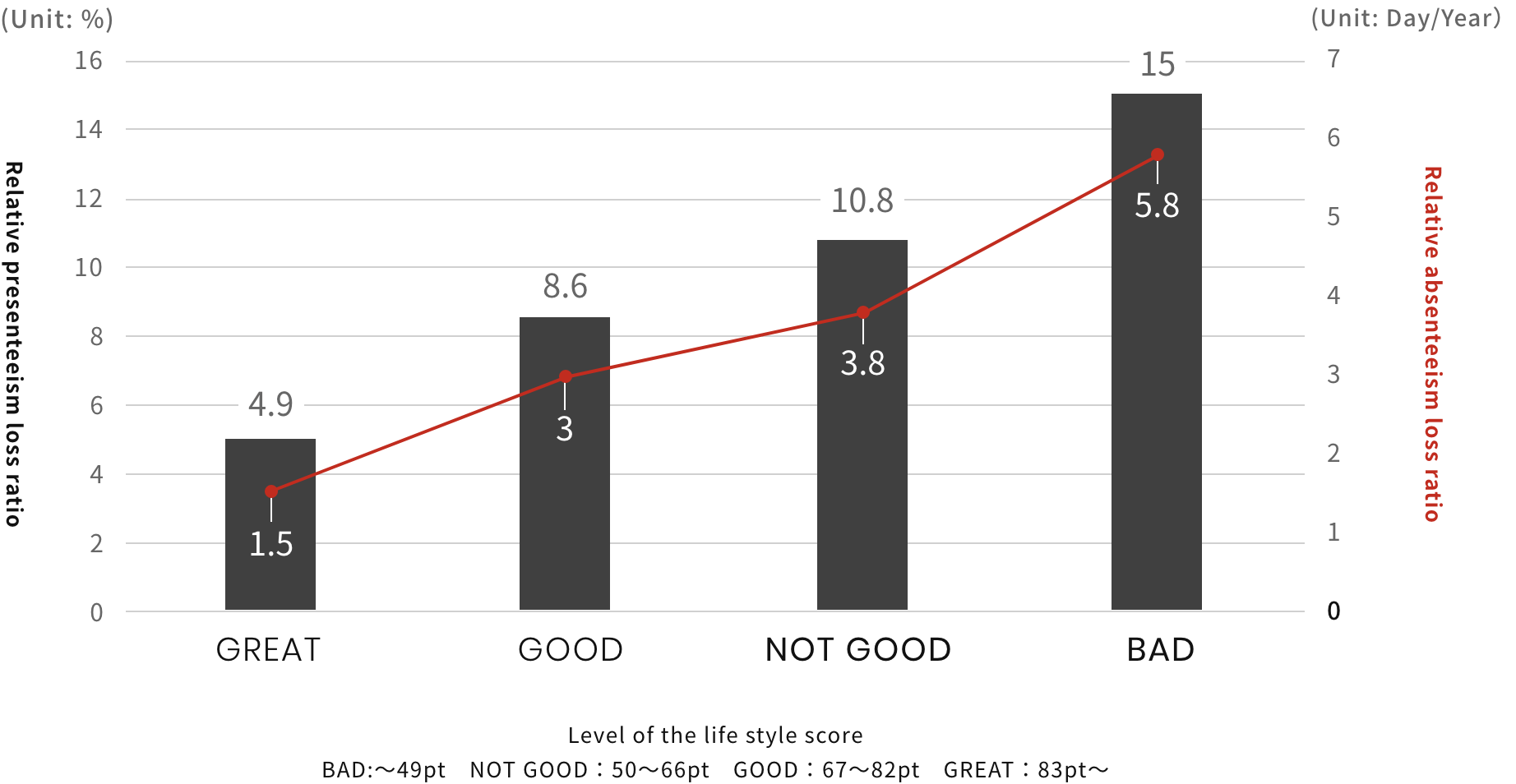 Fig.2: Comparison of the lifestyle scores of highly stressed and non-highly stressed employees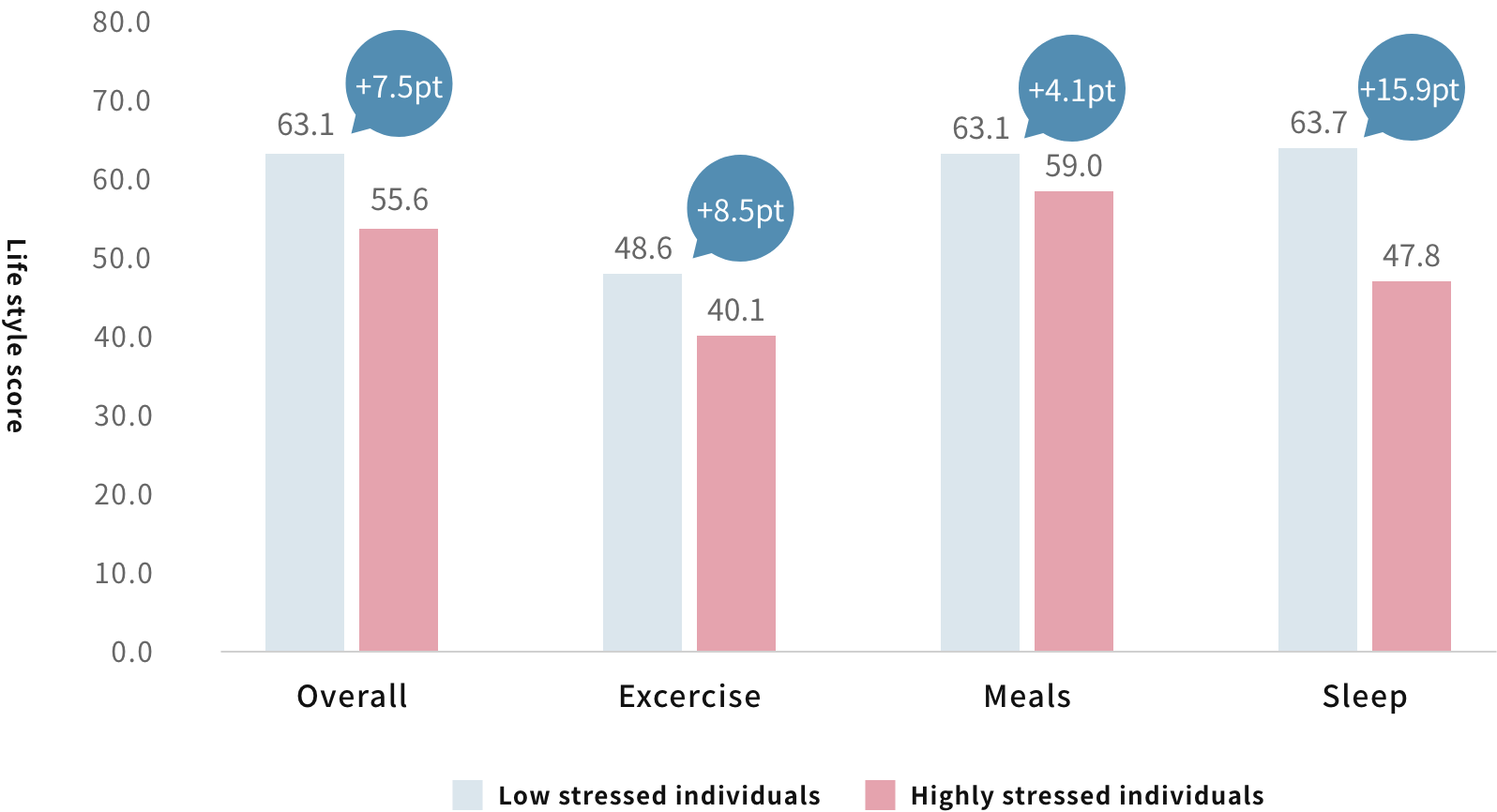 Results and target figures for initiatives and results of employee surveys regarding health management

Recognized as a certified Health and Productivity Management Organization (White 500)
We plan to actively communicate the details of our initiatives outside of the company and share our health management expertise throughout society to help create a healthy working society.
The Ministry of Economy, Trade and Industry and the Japan Health Council have recognized WingArc1st as a certified Health and Productivity Management Organization (Large Enterprise Category: White 500) in 2022. The company has been certified for the second year in a row. In addition, the Japan Sports Agency has recognized WingArc1st as a Sports Yell Company for the second year in a row for its active efforts to promote and support sports activities to improve the health of their employees.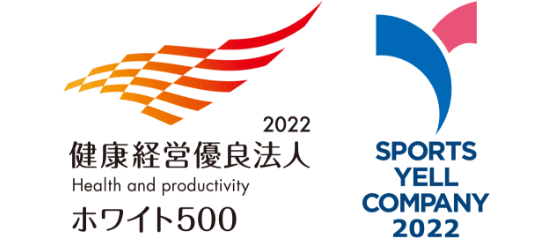 FY2021 Achievements
Conducted seminars in collaboration with companies engaged in healthcare management
Conducted a seminar by Prof. Takuji Arai from the Yamano College of Aesthetics with the theme "Strategic Health Management that Generates Innovation" during updataNOW 2021 online conference
Received the Grand Prix in the "e-Communication Grand Prix" sponsored by Gekkan Soumu for a highly acclaimed presentation of the Company's health initiatives
Featured on Zaikai Online for the Company's health initiatives
Participated in the Health Management Research Group of Business Policy Forum, Japan