Sustainability: HR initiatives
Diversity and inclusion
Diversity and inclusion
As stated in WingArc1st's Human Rights Policy, the Group respects the diversity of values and work styles of individuals and is committed to promotion of diversity and inclusion within the workplace.
Lumirise, a project to promote the advancement of women in the workplace
WingArc1st is working on Lumirise, a project to promote the advancement of women in the workplace, with the goal to improve the Group's "organizational capabilities".
WingArc1st believes that highly competent personnel are those who can make a significant contribution to the organization. As women's participation in the workforce continues to increase, the key to the Group's future growth will be how it can empower women to play more prominent roles in the company.
To achieve this, the Group is working on initiatives to identify current issues and to close the gender gap, namely through projects to promote the advancement of women in the workplace.
These initiatives aim to create an innovative organization where both men and women can work on an equal footing and grow sustainably.
Training for the advancement of women in the workplace
As the modernity continues to drive change, the way we work changed dramatically. The rate and complexity of this change makes it difficult to gather information.
As Japan begins to move towards a 100-year life society, WingArc1st conducts training that provide our personnel with opportunities to plan their future career paths in view of the skills we need to acquire now and anticipated changes in women's lifestyles.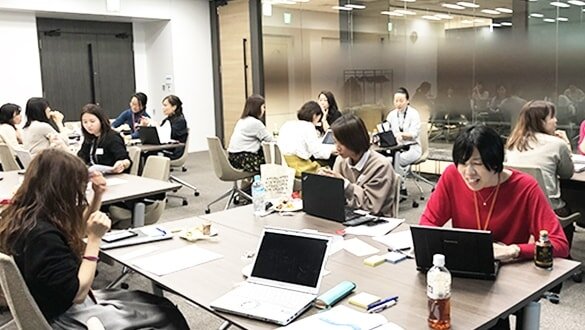 Health seminars for women
WingArc1st hosts seminars to help women deepen their understanding about changes in the body unique to women.
These seminars are full of information related to the importance of maintaining a nutritious diet, regular exercise, gynecological health, and checkups.
waffle, a support program for employees trying to conceive
Financial assistance for fertility consultations and treatment by doctors
Female employees may use special leave once a month (paid) when visiting the hospital for fertility treatments
Establish a free consultation service for obstetricians and gynecologists
WingArc1st supports employees trying to conceive through these initiatives.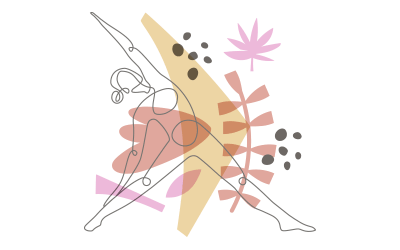 Action plans for childcare support
WingArc1st has formulated an action plan based on the Act on Advancement of Measures to Support Raising the Next Generation of Children (Nex2003) and is implementing measures to achieve its goals. In December 2018, WingArc1st was granted a "Kurumin"* accreditation mark.
*The "Kurumin" accreditation is a certification granted by the Minister of Health, Labor and Welfare in Japan to companies that bolster the next generation by supporting child rearing by satisfying standards based on the Act for Measures to Support the Development of the Next Generation, such as having 75% or more of female employees taking childcare leave.
Action Plans based on the Act for Measures to Support the Development of the Next Generation
| | |
| --- | --- |
| Objective | WingArc1st has formulated the following action plan to enable employees to balance work and child-rearing, and, as a result, empower all employees to fully exercise their abilities and support the development of the next generation. |
| Target Period | 2 years (From 01 April 2022 to 31 March 2024) |
Goals

1.

Implement measures to support the career development of female employees who have taken childcare leave or are raising children so that they can continue to work and play an active role in the company.

2.

Carry out initiatives that create a work environment that allows employees to balance work and fertility treatments

3.

Continue to provide internships for younger individuals during the target period.

Steps

1.

Raise awareness of WingArc1st's policies by posting stories of employees who have taken childcare leave on WingArc1st's internal portal site.

2.

Introduce a support system for employees trying to conceive and disseminate information through the company portal

3.

Organize internships as part of recruitment activities available to new graduates.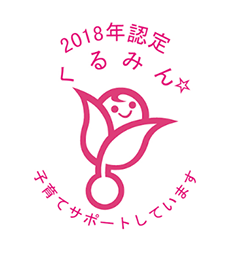 Activities to promote the advancement of older personnel
It is expected that Japan's demographic profile will continue its aging trend into the future.
To promote the active participation of older personnel, WingArc1st has established a reemployment scheme for employees who have reached retirement age. WingArc1st aims to create an environment where older personnel can continue to be engaged in the company's activities, holding seminars on life planning and health, to encourage them to remain involved even after retirement.
Promotion of people with disabilities in the workforce
Employment of people with disabilities at WingArc1st
Create a workplace where workers can work continuously with a sense of fulfillment and connection to society
Create a workplace that the entire company can empathize with and be proud of
Align with WingArc1st's sustainability strategies to contribute to the enhancement of corporate value
We are working towards a new model that will create diverse added value.
Initiatives for the employment of people with disabilities
In order to create diverse roles and places for people with different characteristics, we have added an office in Okinawa to conduct activities rooted in the region using agriculture welfare (agriculture x welfare).
By taking advantage of Okinawa's unique warm climate, we can generate revenue and diversify sales with less lead time, expand farming options to include vegetables, tropical fruits, and vanilla, and create flexible business opportunities for people with disabilities. We also hope to address local challenges such as employment, poverty, children's problems, and other social issues faced by Okinawa. We hope to solve them together through our initiatives.